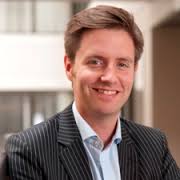 Since the 1990s, Tobias has studied and assisted large, complex organizations in designing and implementing their transformation efforts. Recent client engagements include a five-year engagement in the telecom industry focused on longitudinal change.
Organizations are often good at solving complicated problems—often by taking an engineering approach: divide a problem into parts and then solve the component parts. But in organizations that are complex, complicated problem solving doesn't work. Complex problems can't be broken down. Instead, complexity translates into paradoxical tensions. To read a summary of the presentation, click read SUMMARY.
To access the WEBEX for the presentation, click LISTEN to the presentation
The PowerPoint presentation can be viewed HERE.
Tobias is an Associate Professor at Chalmers University of Technology, where he researches and teaches strategic renewal. He is currently the project manager for a large upcoming study of how large complex organizations develop leadership skills to cope with global challenges. He is a Fellow of the German Peter Pribilla Foundation for Innovation and Leadership and co-founded the Swedish division of the Product Development Management Association.
Tobias is a coauthor of the book "Higher Ambition – How Great Leaders Create Economic and Social Value" published by Harvard Business Review Publishing, 2011.