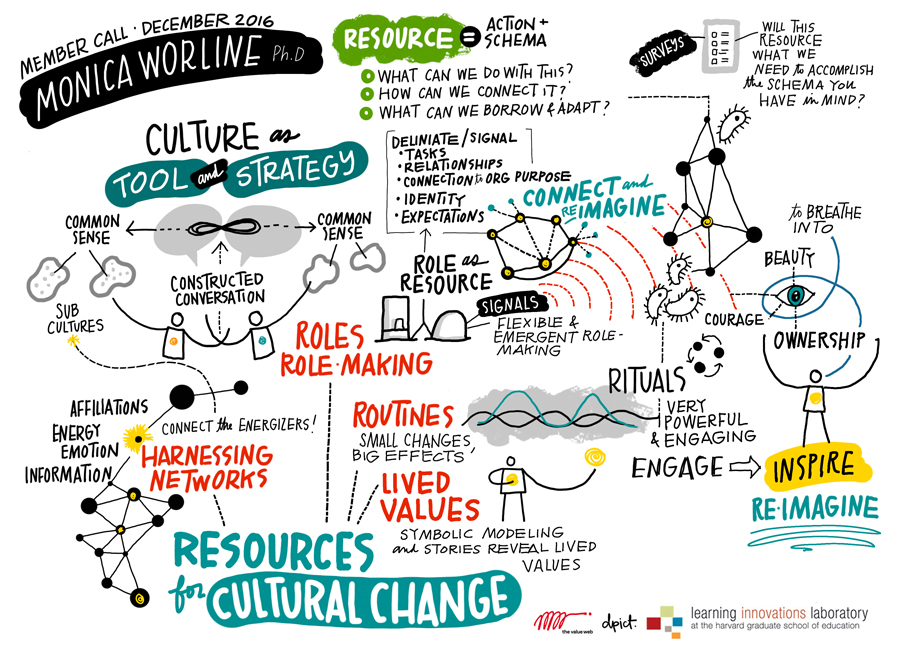 December 8 2016 speaker Monica Worline
Monica's scholarship is animated by one of the classic puzzles of organizing: as humans, we hold tremendous potential for capable action, but we are
easily swayed into inaction by hierarchy, social norms, conformity, and other regularities of group life. Monica uses her writing, research, and teaching to ask how organizations can enliven the people who work in them, especially in the face of adversity. Monica will share her thinking about creating positive organizational cultures specifically through four frames  roles, network ties, routines and values.
Monica is a founding member of CompassionLab, a research collaboratory housed that University of Michigan dedicated to exploring compassion at work, and a collaborating scientist at the Center for Compassion and Altruism Research and Education at Stanford University. She is a former member of the faculties of Goizueta Business School at Emory University, the Paul Merage School of Business at the University of California Irvine, and the UC Irvine School of Social Ecology.
Monica holds a PhD in organizational psychology from the University of Michigan and a BA with distinction and honors from Stanford University.
TO LISTEN TO THE AUDIO RECORDING OF THE MEMBER CALL CLICK THE LINK:  LISTEN NOW
TO READ A SUMMARY OF THE MEMBER CALL CLICK:  SUMMARY 12-2016 LILA MEMBER CALL