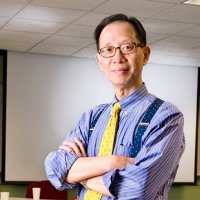 Congratulations to LILA Member Albert Siu on this industry recognition.  Please see press release below.
BOSTON–(BUSINESS WIRE)–PAREXEL International Corporation (NASDAQ: PRXL), a leading global biopharmaceutical services provider, announced that PharmaVOICE named Albert Siu, PhD, Vice President, Learning and Development, PAREXEL, one of 2015's PharmaVOICE 100 Most Inspiring People in the Life Sciences Industry. The honor, announced in the July/August 2015 issue of PharmaVOICE magazine, recognizes Dr. Siu's leadership in developing PAREXEL's employees and in helping train the next generation of clinical researchers for the industry.
At PAREXEL, Dr. Siu leads professional development, management and leadership, and functional training for more than 18,000 global employees. From traditional instructor-led settings to eLearning environments, Siu's team at PAREXEL provides best-in-class learning products and customized training programs to present employees with valuable career and job skills development.
Siu also oversees the global PAREXEL Academy, an externally focused clinical and regulatory training organization and degree granting institution with programs tailored to enable clinical research management practices for learners inside and outside of PAREXEL.
"Our commitment to our clients starts with a well-trained workforce. Every day, Albert Siu brings his innovative thinking to PAREXEL and the PAREXEL Academy, representing and ensuring this commitment. In the highly complex and regulated drug development environment, having expertly trained employees around the globe is essential to help our clients simplify their drug development journey," said Josef von Rickenbach, Chairman and CEO, PAREXEL.
The annual PharmaVOICE 100 list honors leaders in the life sciences who positively impact their peers, their colleagues, their companies, their communities, as well as the industry at large through their actions. To read the 2015 PharmaVOICE profiles, visit www.pharmavoice.com.