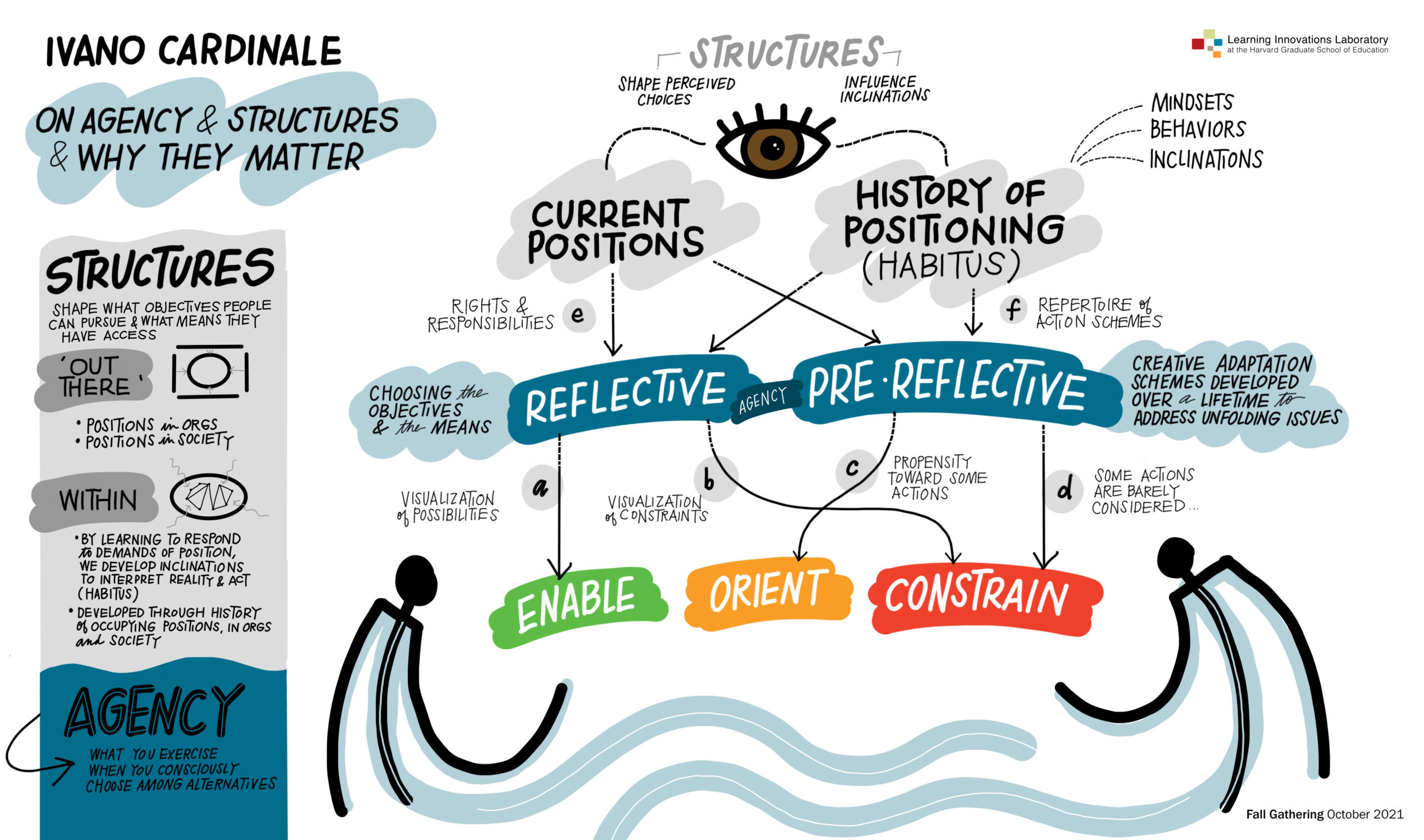 In his first presentation, Ivano Cardinale, Assistant Professor of Economics in the Institute of Management at Goldsmiths – University of London began shared a definition for agency, identified different types of agency and illustrated how structures and agency interact.  These are a few highlights from the ideas Ivano shared with the LILA community.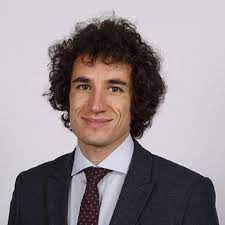 Ivano conceptualized agency as "what you exercise when you consciously choose among alternatives, and especially when you choose the objectives that you pursue, and the best means to pursue them."
He suggests that our agency comes from both reflexive thought such as weighing alternatives, choosing the best course of action and using a purely means/ends frame,  along with pre-reflexive thought  which comes from the dispositions and habits we have developed over time, that may have been imprinted on us by the structures and systems we belong to, and that shape us.
Ivano proposes that institutional structures, in addition to constraining agency (i.e., making some actions impossible) or enabling agency (i.e., making some actions possible), may also "actively orient" actors to be more inclined to choose some actions out of the many that are enabled by structure"
One of the limitations of the typical way of thinking about agency is that we exercise our agency in isolation from our context.  However, Ivano suggested that we should look at the structures that influence how we exercise our agency.  He presented different types of structures.  The first is what he calls the structures out there.  In other words the structure that exists in organizations, in society for example.
The second is structure is the structure within.  The idea is that over our lifetime, as we occupy positions and respond to the demands that are made on us, we develop an inclination to interpret reality and work in specific ways that are appropriate in those positions.
As you think about these ideas, reflect on these two prompts.  Share your perspectives below.
Consider a decision you have taken in your organization. How was it enabled, constrained and oriented?  How was it influenced by structures out there and within?
What are some of the structures and practices within your organization that activate agency? Which ones may inhibit it?